Greetings,
We are excited to announce some major product updates:
1. PIMS Integration – Medical History
Within the consultation room, you can now pull the patient's medical history directly from your PIM. We support the following PIMS:
123Pet
Advantage
AVImark
ClienTrax
Complete Clinic
Cornerstone
DVM Manager
DVMax
eVetPractice
HippoManager
HVMS
ImproMed
ImproMed Equine
Intravet
Stringsoft
V-Tech Platinum
VIA
To connect your PIM, email info@smart.vet to get started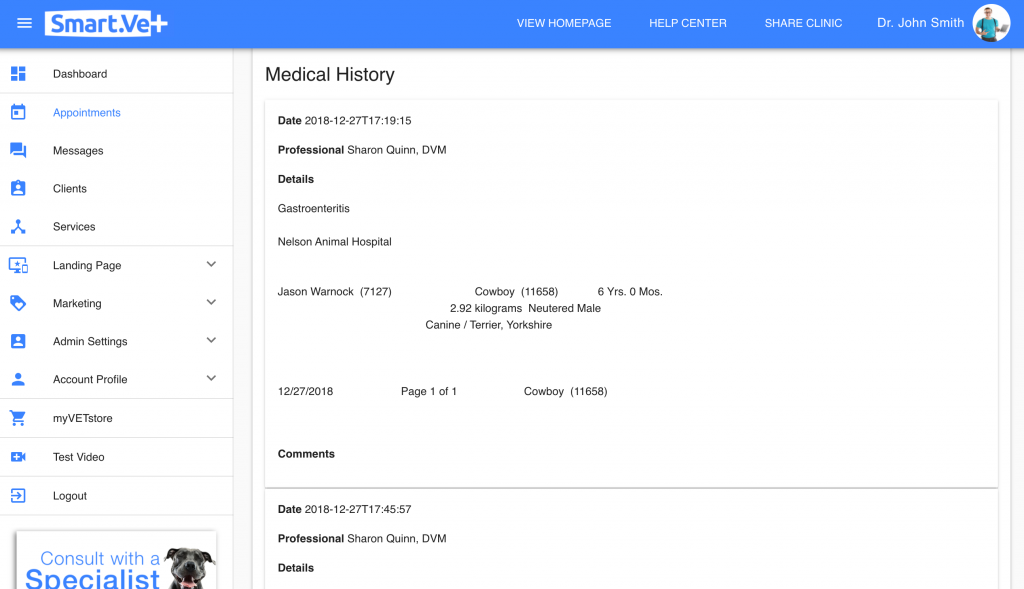 2. Preload Files, Images, and Videos within a Service
You can now preload files, images, and videos into specific services that will automatically appear in the consultation room when booked by a pet owner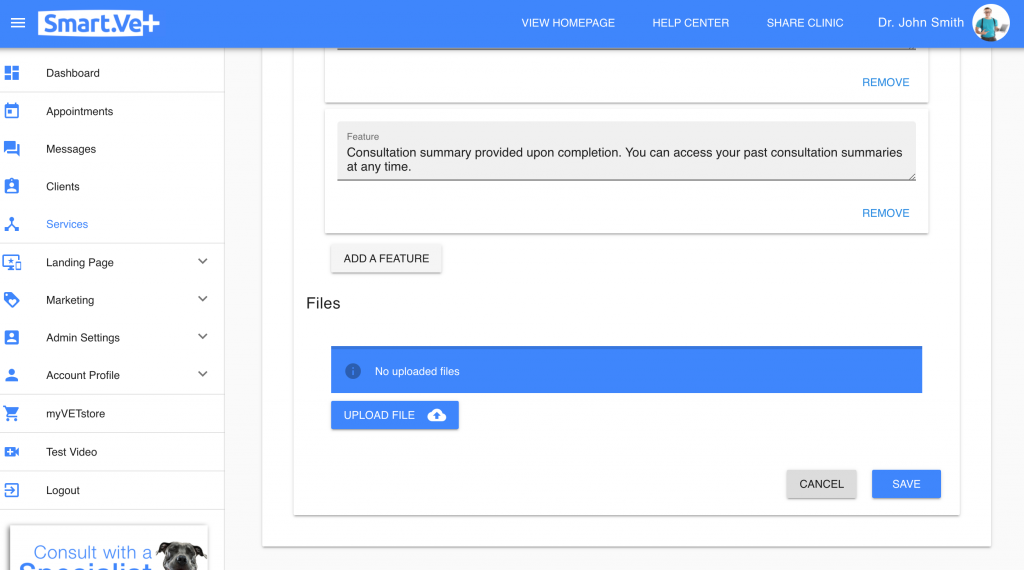 3. Video Test Call
Before joining consultations, you can test your video and microphone by clicking on the 'Test Video' button within the left-hand navigation menu. If your pet owners are having issues with their video, have them click the 'Test Video' button.