With our new outbound scheduling features, any user within the platform can schedule a telehealth consultation with a pet owner.
Schedule a Telehealth Consultation
To schedule an appointment with a client, follow these instructions:
1. From the left-hand menu, click on 'Clients'. This will load a list of all of the clients within your health centre.
2. If you're scheduling an appointment with a client that already exists, locate the client and click 'View'.
3. If it's a new client, click 'New Client' and add the new client information into the system
Next, click 'Schedule Appointment' when viewing the specific client's card as shown below. This will open up the scheduling sequence.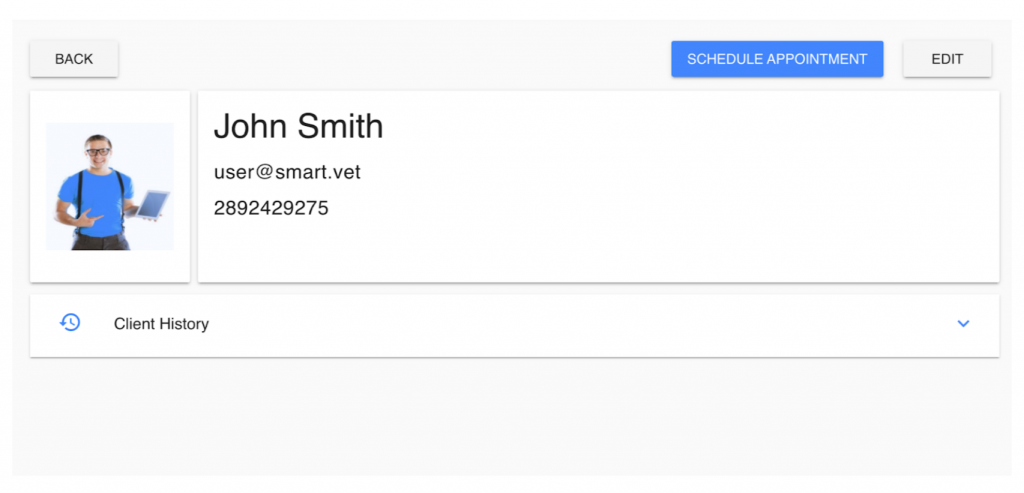 Once the sequence loads, there are 3 steps to complete before the appointment is scheduled
1. Step One – Select the Consultation Type: This will load a list of 'services' that you've created (aside from messaging). Please select the service that you'd like to schedule with the cleint
2. Step Two: Availability: This is where you select the Vet / RVT and the date and time for the appointment. You have 2 options for selecting the date and time
a. Choosing Availability: This option will allow you to select a time that experts within the platform have set / made available.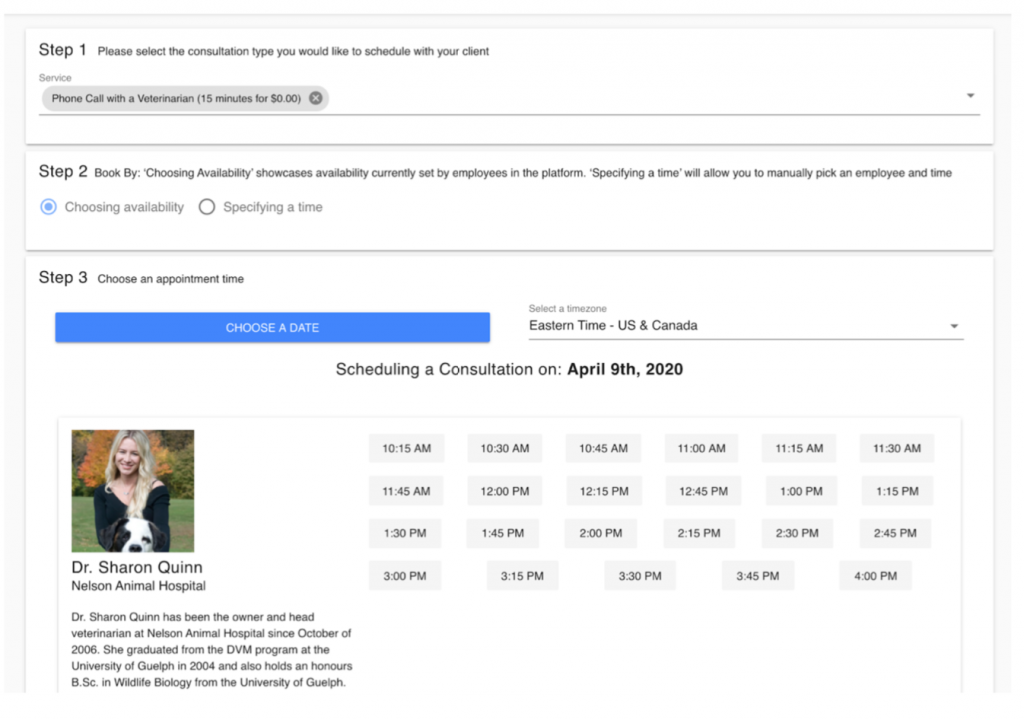 b. Specify a Time : This will allow you to view an experts calendar and select a time where an online consultation has not already been booked, regardless of if they have availability set or not.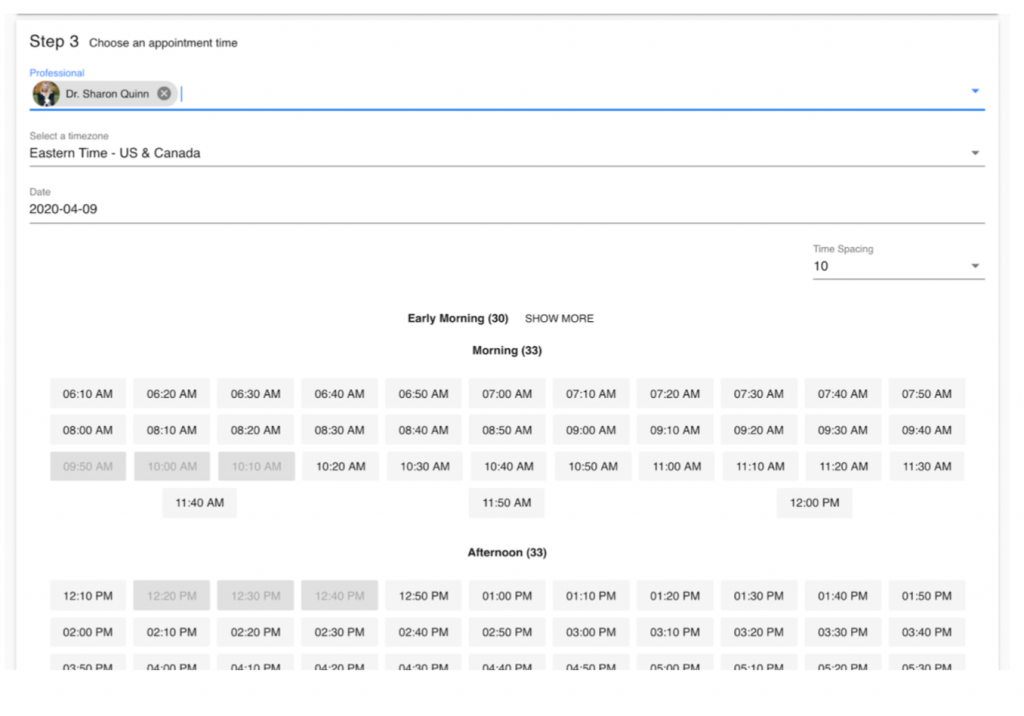 Step 4: Appointment Confirmation – The final step is to click 'Book Appointment' on the confirmation page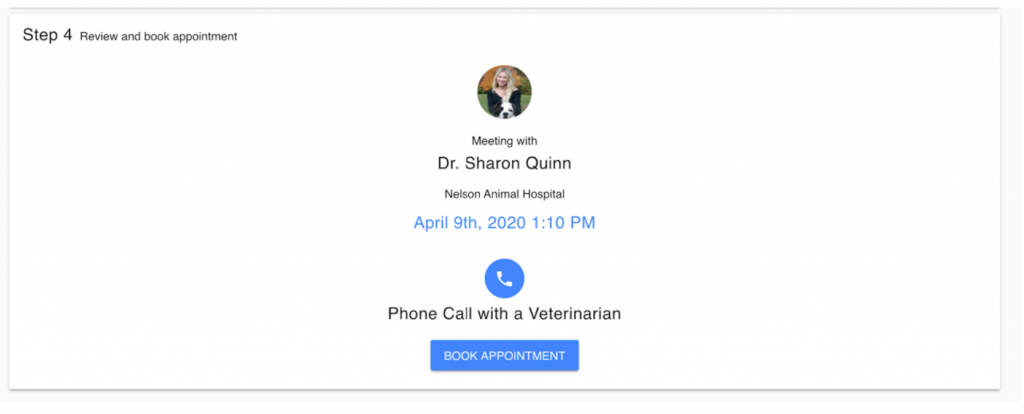 Your client will then receive an email notification of the appointment booking. The client will be asked to login to the platform and confirm the appointment by completing any intake form questions that you've setup, and provide payment information before being able to access the consultation.