Our message communication system is one of the most popular features within the platform.
Features:
● Messaging system between Veterinarian and Client
● Ability to charge per message conversation or offer free messaging.
● Attach Images, Videos, and Documents – Both the expert and user can attach files during the consultation
● Consultation History – If you've done previous consultations with the expert, the consultation summary per meeting is included at the bottom of the consultation view.
How it Works:
Once a customer has sent you a message, the message appears on your 'Dashboard' under 'In Queue'. As messaging is the most popular channel, and doesn't require an appointment with an expert, most clinic operators receive a higher volume of messages. We've built a queueing system within the platform for messaging. This allow multiple experts to view the message queue, claim the message, and issue a response.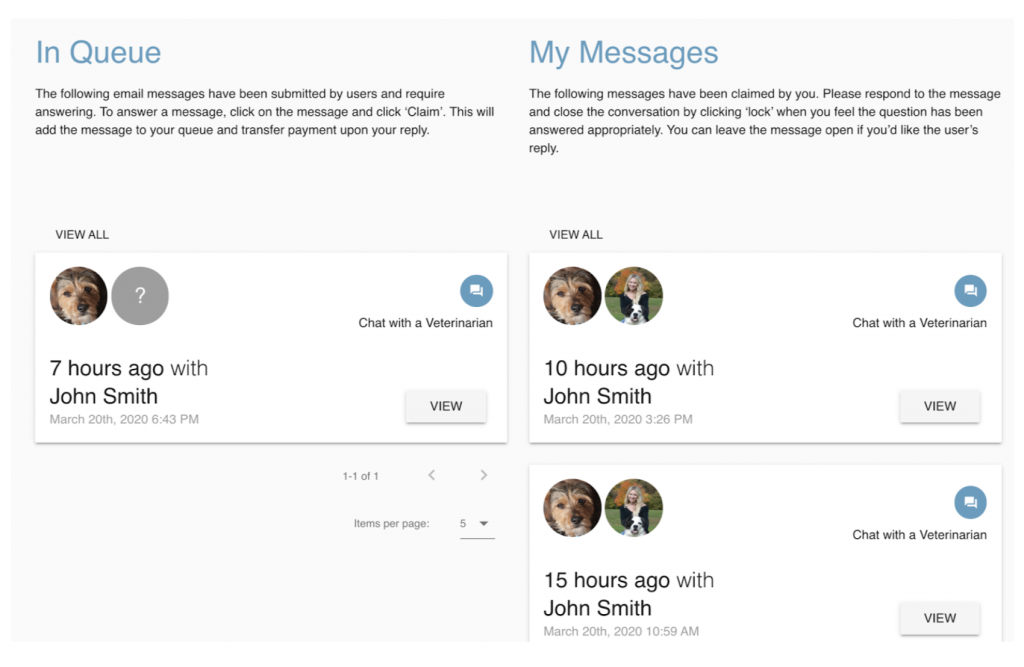 Once a message arrives 'In Queue' as shown above, any expert in your platform can click 'View' to assess the message and decide whether they want to claim it, and issue a response.
To claim the message, simply click the 'Available' button and it will assign the message to you as shown below. In the screenshot below, a Veterinarian has claimed the message and now the 'Reply' button below the client message is clickable!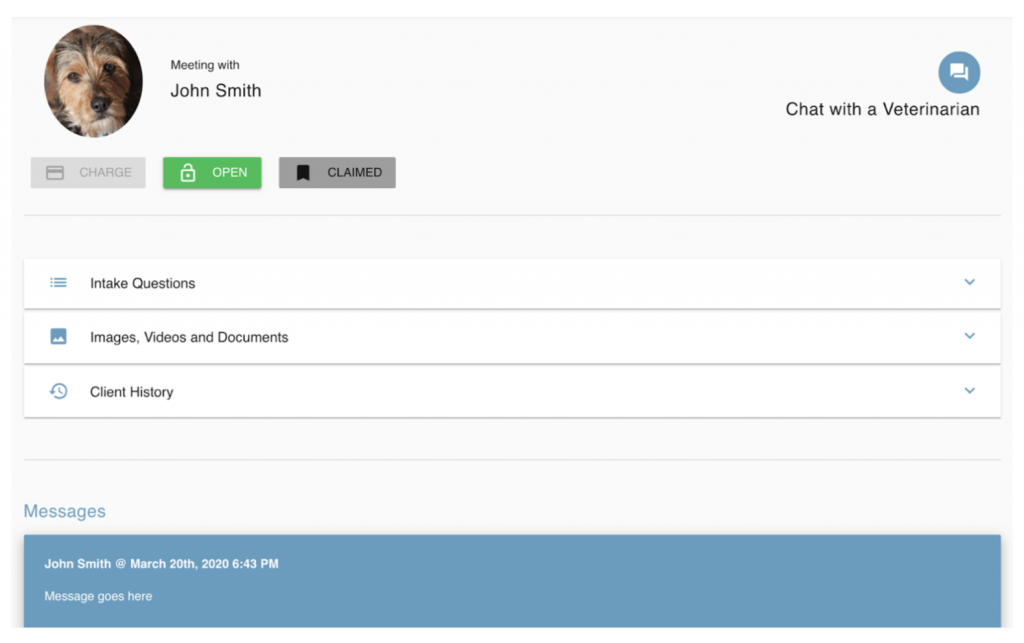 And now the Veterinarian can easily issue a reply to the message as shown below: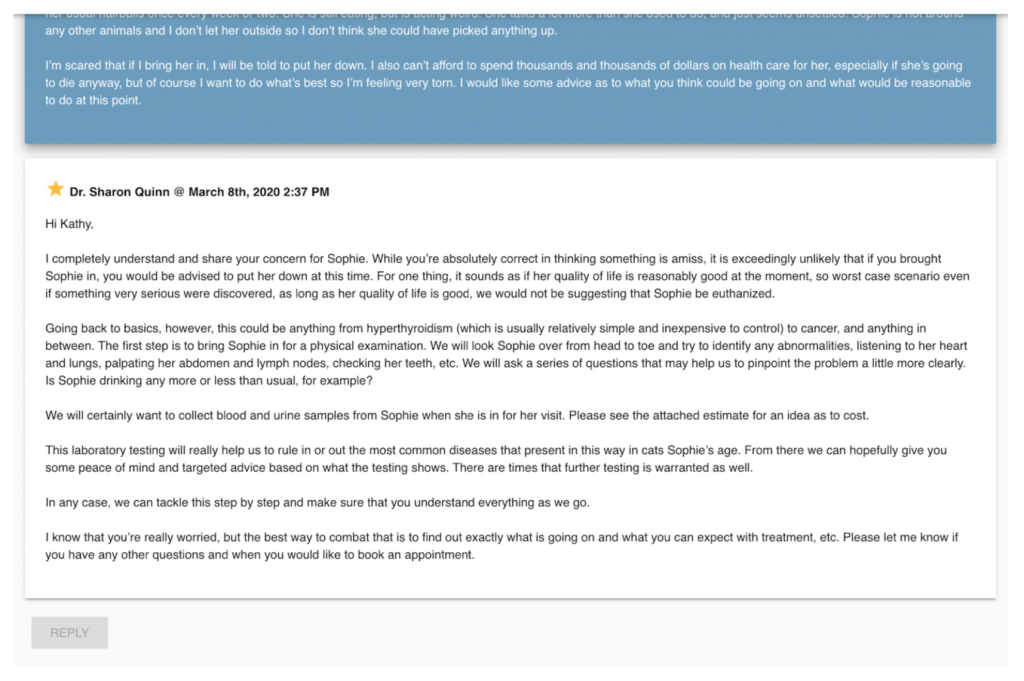 Done the Message Consultation?
1. Click the 'Open' button to lock the consultation to 'Lock' the consultation. This will prevent the client from being able to continuously reply to the message.
2. If you're charging for the consultation, don't forget to click the 'Charge' button at the top of the consultation view in order to get paid.