Vet Strategy
National Telehealth Network
Please Select Your Province:
Your Telehealth Journey Begins Now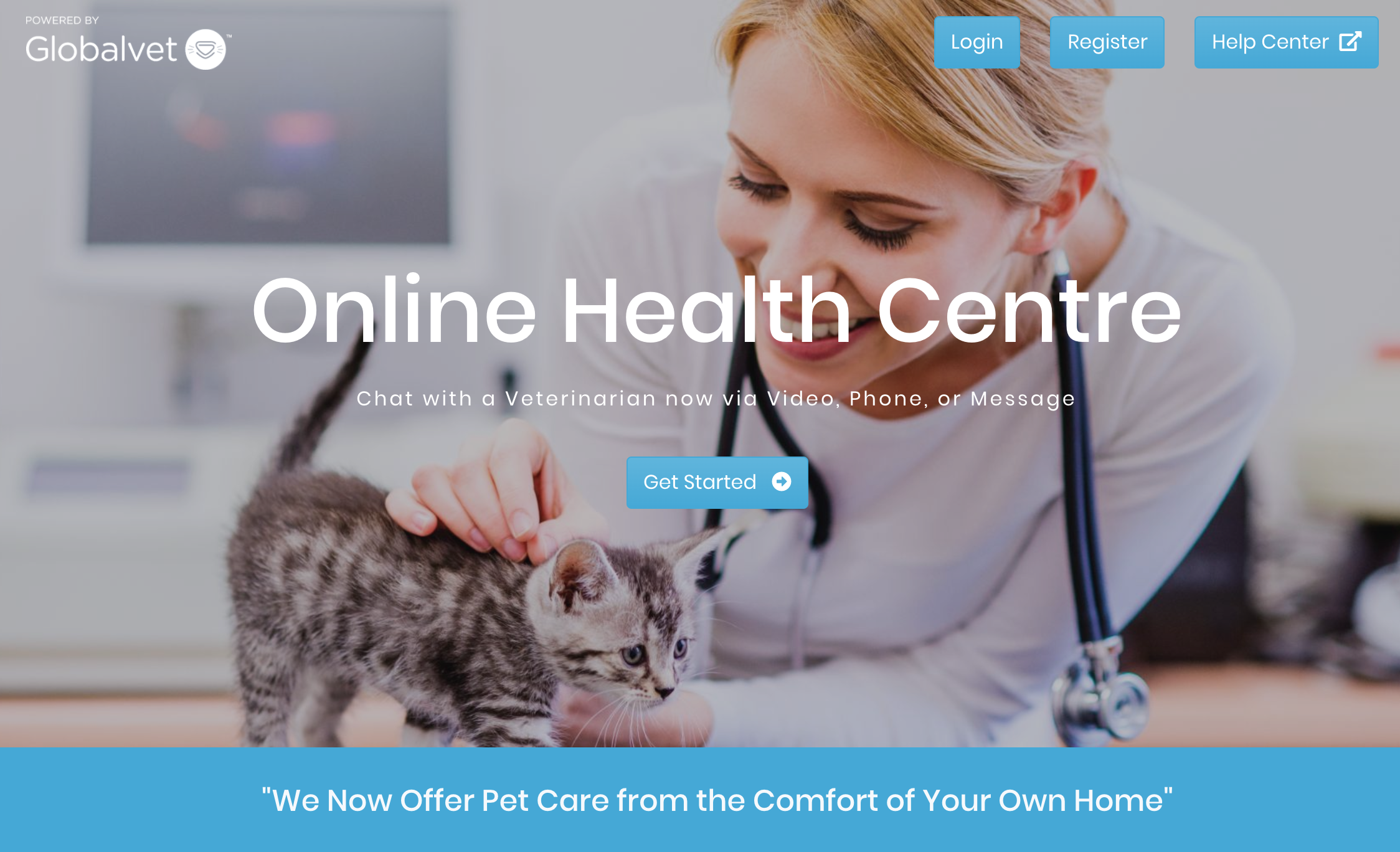 Step 1 – Register / Login
Once on the provincial landing page, click 'Register' if you don't have an account, or click 'Login if you already have an account.
When you first login to the platform, you arrive on the Dashboard. This page contains all of your present / past appointments that you can access at any time, in addition to the consultation options that you're able to book. To book a consultation or send a message, press the 'Message Now' or 'Schedule Now' buttons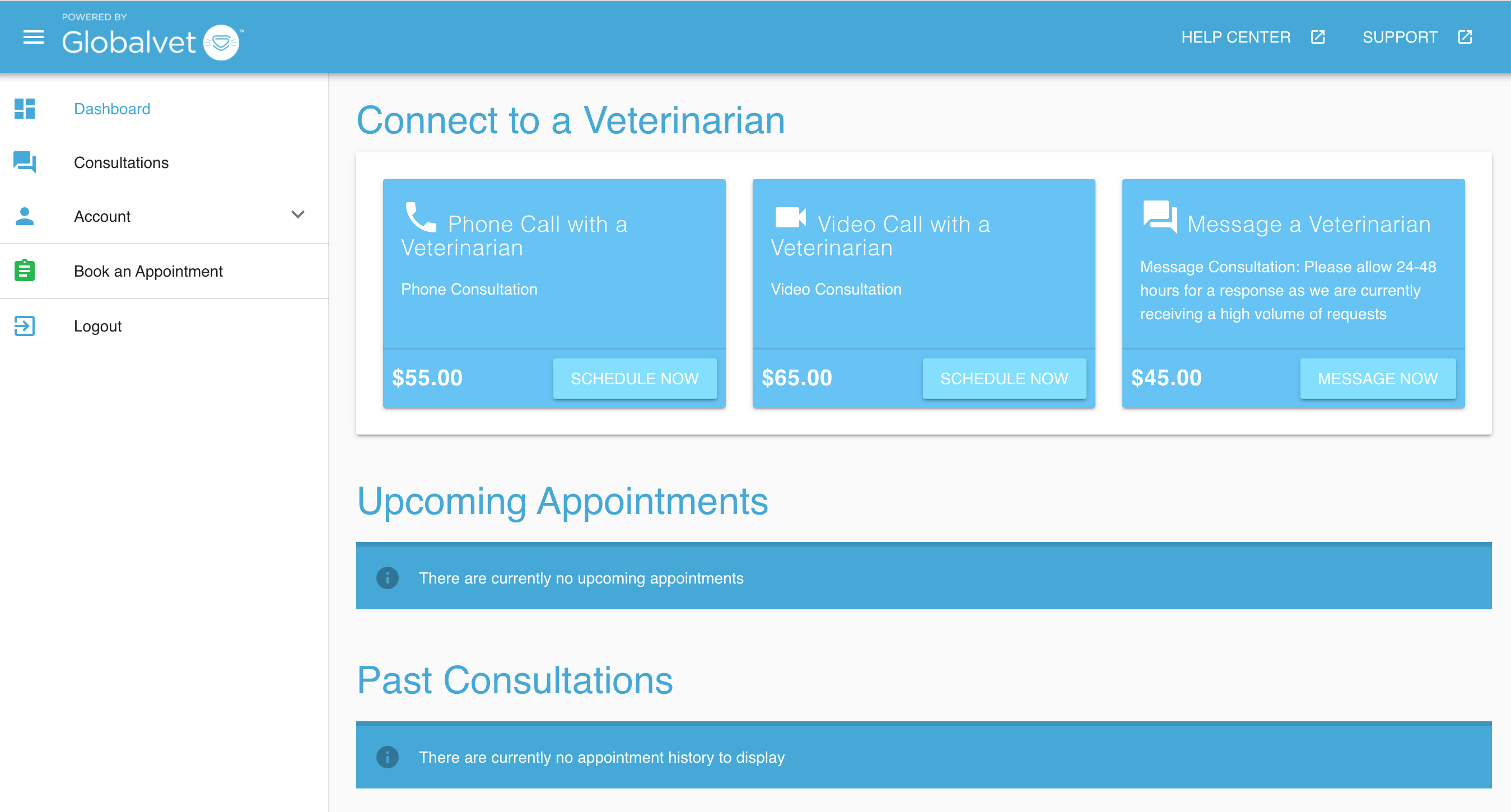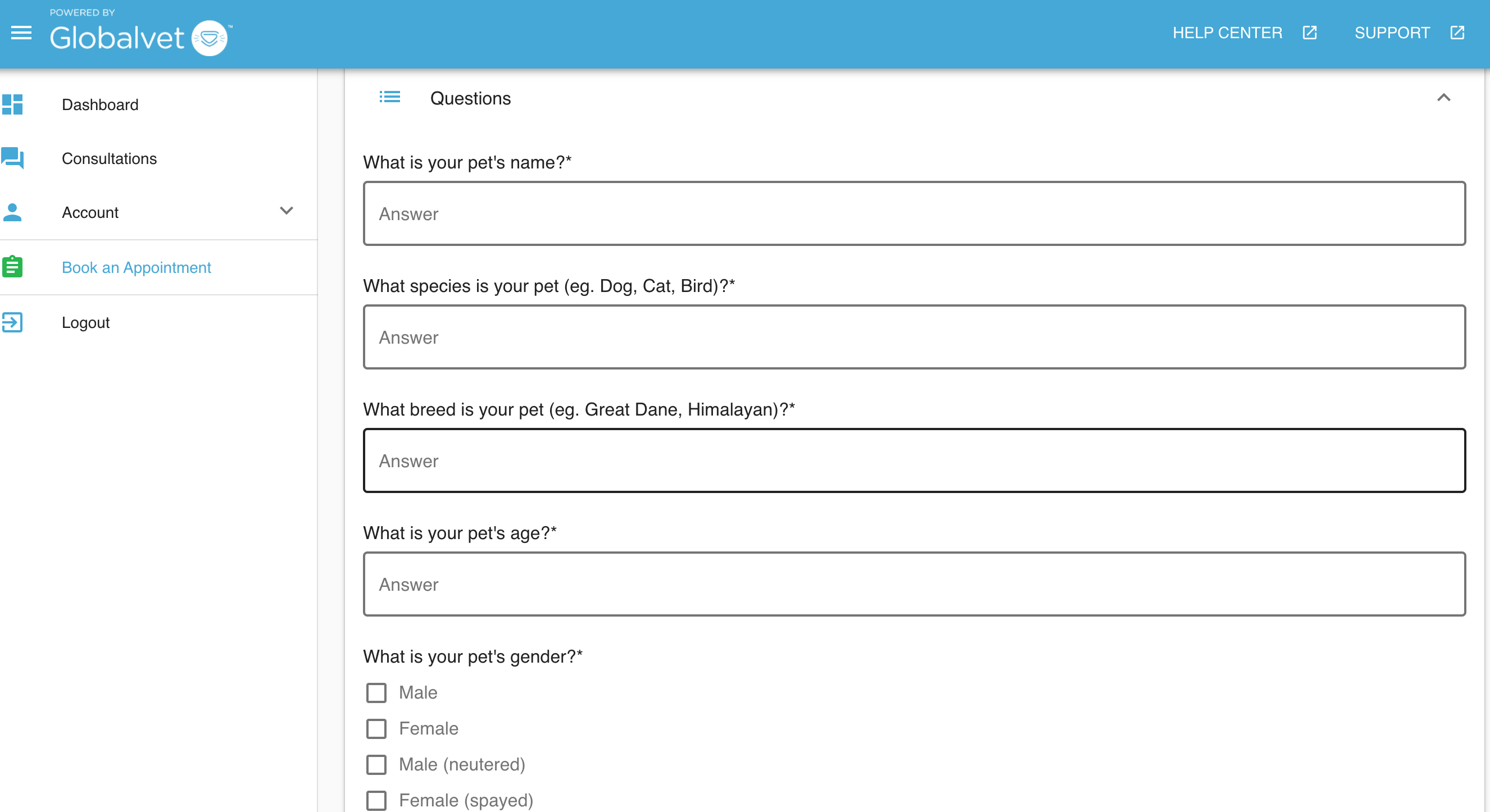 Step 3a – Sending a Message
Once you've clicked 'Message Now', you will arrive on the messaging sequence page. This will ask you to complete some information, such as intake form questions, and ask you to provide more information about your pet's issue. Follow the sequence, input payment information, and click 'Send Message' at the end. your message will then be sent to the clinic. You will receive an email notification when a Veterinarian has responded. You can login to the platform to view and respond to the Veterinarian
Step 3a – Scheduling an Appointment
Once you click 'Schedule Now', you will be directed to the booking sequence page. The first step of the sequence is scheduling available time with Veterinarian. You can click 'Change Date' to view availability on a different date than the current date. Follow the sequence steps and click 'Schedule Appointment' at the bottom once complete. This will then direct you to the Digital Consultation Room!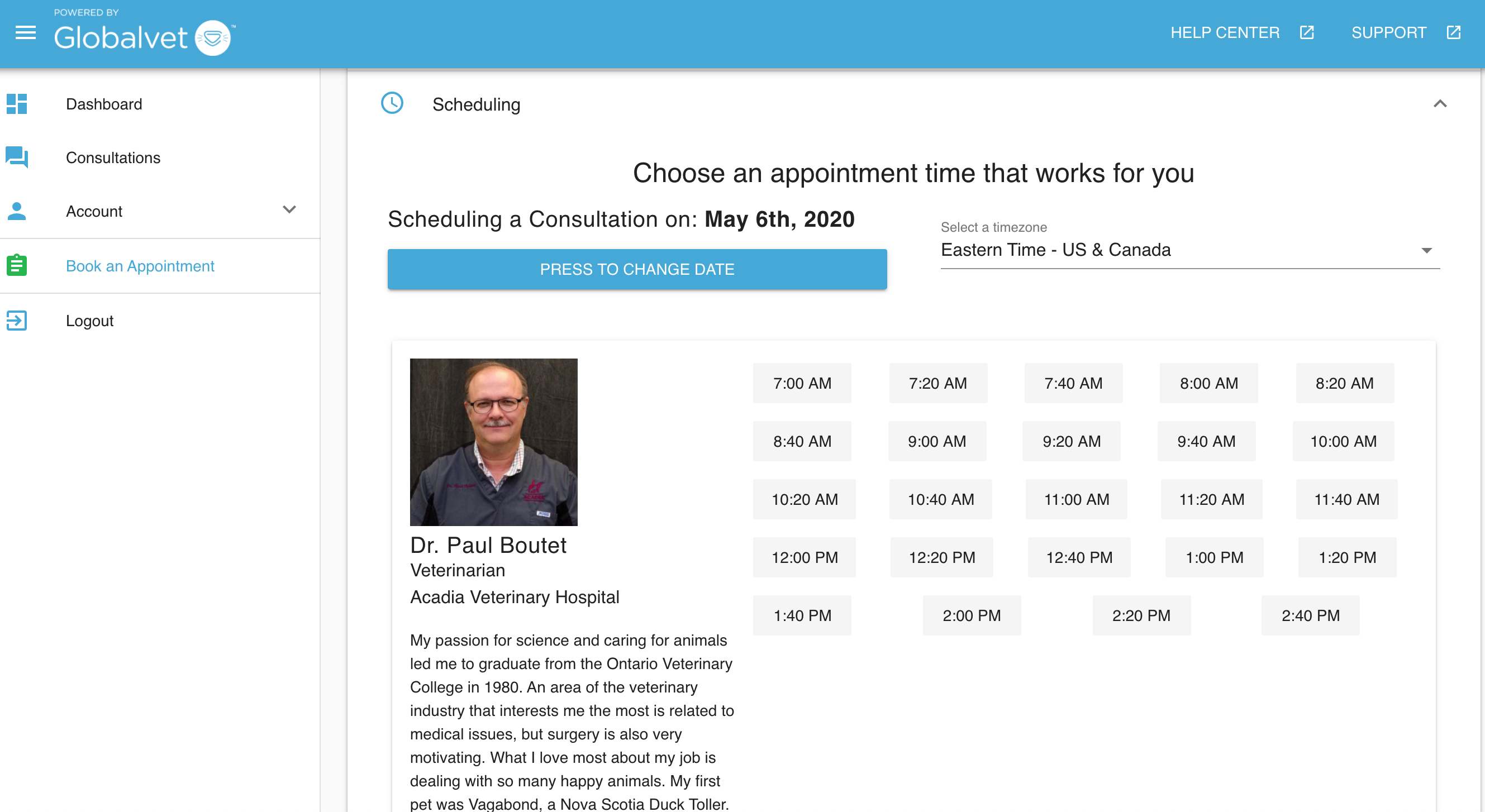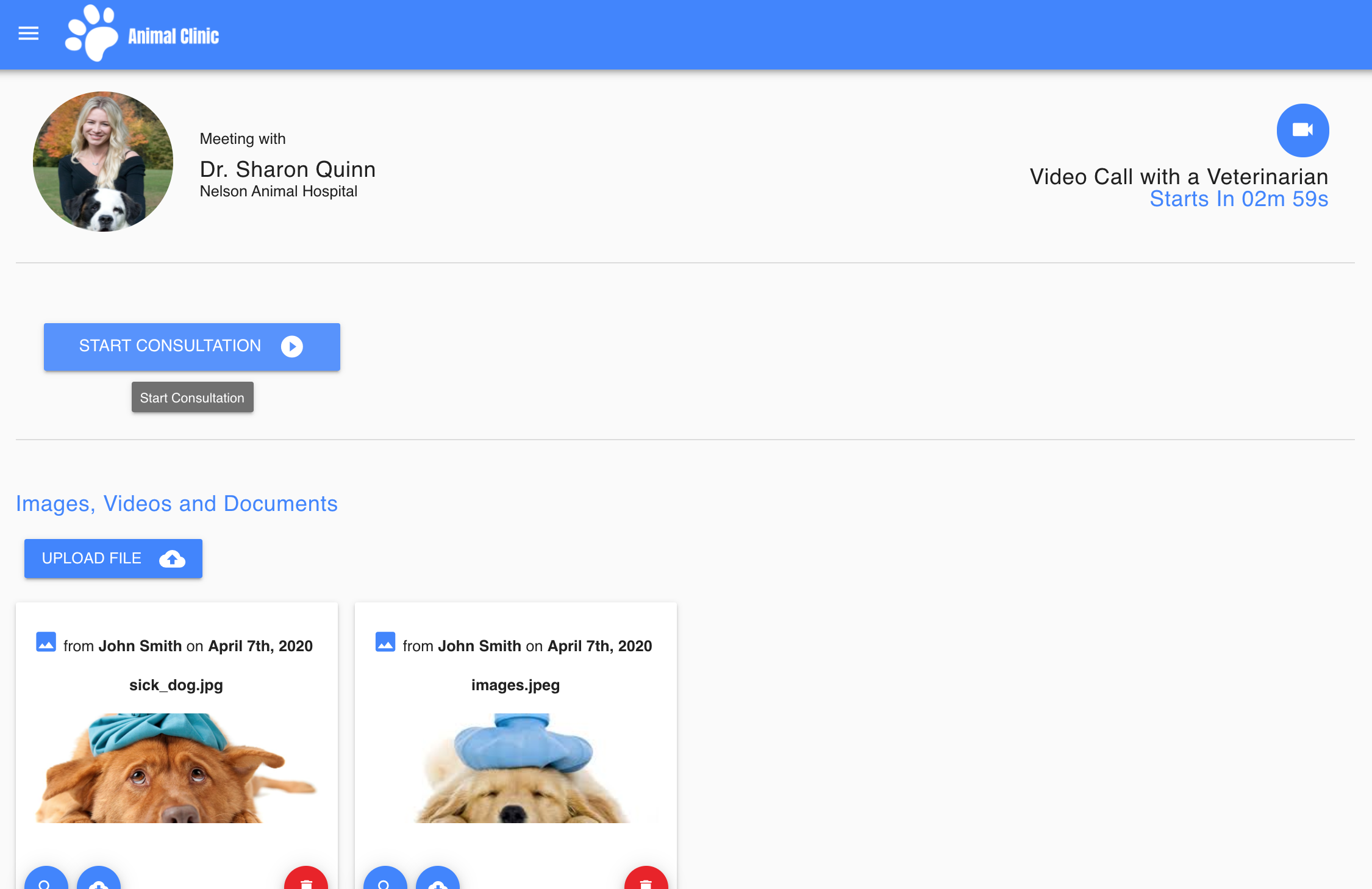 Step 4 – Attending a Consultation
Once in the consultation room, you can upload images, videos, and documents. If it's a Video Consultation, click Start Consultation to begin the video session. If it's a Phone Consultation, the Veterinarian will call you at the desired start time on your telephone. If it's a message,
just wait to the Veterinarian responds. You will be notified via email when the vet responds